The sanctuary is looking amazing! The father and son project, the pulpit, is almost completed. We have been amazingly blessed! Our congregation has grown by 2 more people, who have been a blessing to both the church and our family.
The move to the basement of the church has been a bit of a daunting task, and we need to be out of our current home by the end of this month, With so many of our friends and family unable to help we may need to hire movers in order to get us out in time.
We were expecting to be out of our current home already and are now owing utilities to 2 residences. We are trying to keep our church name in good standing with the community and are doing our best to keep up on our bills.
We have a church fundraiser scheduled for next month for Valentine's Day, however this will not happen in time for the currently owed bills.
Any and all help would be a huge blessing! If you are unable to give please share our GoFundMe account so that others can be blessed in their giving.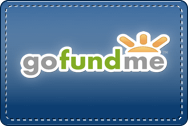 Thank you all in advance and my God bless you greatly!